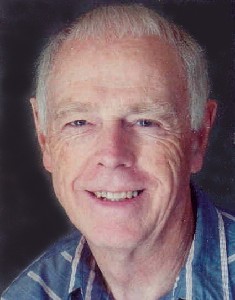 Wally Bays
Wally Bays is a missionary living in Richland, Washington and although officially retired, he continues the same ministry he has had for the past seventeen years, a follow-up of alumni of Arctic Mission's schools, Victory High School and Arctic Bible Institute in Alaska, as well as the Native Institute of Canada and Native Bible Centre in British Columbia.

Wally's ministry to alumni is to encourage them in their Christian walk and service for the Lord. He achieves this with periodic alumni newsletters, contact through phone calls, personal letters, e-mails, prayer, and of course, Facebook. He also travels to visit as many of the alumni as possible in both Alaska and Canada.

Wally and Alice Bays met while studying at Multnomah School of the Bible in Portland. Both were interested in missions. Shortly after they got married, their pastor's wife in Seattle told them about Arctic Missions in Alaska desiring to start a high school for native young people from the bush (remote locations in the state) as the villages had few high schools then.

Wally and Alice came to Alaska in 1959 to start Victory High School next to the Victory Bible Camp facility. The school opened with four students and grew to forty-five students in the 1980's. Arctic Bible Institute grew out of Victory High School, but the high school closed in 1982 since by then, most villages had high schools. Arctic Bible Institute continued on for several more years.

After the Bays arrived in Alaska, the first church the Bays made contact with in Anchorage was the Church of the Open Door, which later became Scenic Park Bible Church. That association has continued to the present time. While the Bays served at Victory High School, they usually spent a weekend a month in Anchorage, and often attended SPBC.

In 1974, InterAct Ministries sent the Bays to start a school in Quesnel, BC, known as the Native Institute of Canada. Wally was also administrator of InterMission Cooperative Outreach, an association of ten mission agencies in Canada working with Native people. Wally and Alice were church planters among Native people in British Columbia.

In May, 1995, Alice died after a brief illness. Wally now lives with his daughter Teri and her husband Nat and two granddaughters in Richland, WA. Another daughter, Cheri, and her husband Mark, with three sons, live in Anchorage. Wally's third daughter, Mary, and her husband Dennis, with two sons, live in Minnesota.

It's great to have Wally worship with us when he is in Alaska, usually at least once a year. Please pray for Wally and his ministry of encouragement.

Wally Bays
122 Oregon Street
Richland, WA 99352